LACHANCE Gain Great Success on VIV China 2016
9月6日-8日,2016中国国际集约化畜牧展览会(VIVChina2016)在北京国际展览中心盛大举行,是中国最高水平,也是唯一的国际性畜牧业展览会。吸引了来自中国、意大利、德国、英国、法国、西班牙、美国、韩国、日本等二十多个国家和地区的参展厂商。
2016中国国际集约化畜牧展览会已经谢幕,山东龙昌以"绿色饲料添加剂,无抗养殖"为主题,携"乳能和幸福100"以及绿色养殖服务方案诚邀各位行业同仁共创美好饲业。
On September 6-8, 2016 China international exhibition of intensive animal husbandry (VIV China 2016) held in Beijing international exhibition center. The exhibition is the highest level in China, and also the only international exhibition of animal husbandry. From China, Italy, Germany, Britain, France, Spain, the United States, South Korea, Japan and other exhibitors more than 20 countries and regions.
2016 China international exhibition on intensive animal husbandry has been finished, Shandong longchang take "green feed additives, no antibiotics breeding" as the theme. Putting out "Runeon and HPNSFEED", green farming service to make a better world with all of you.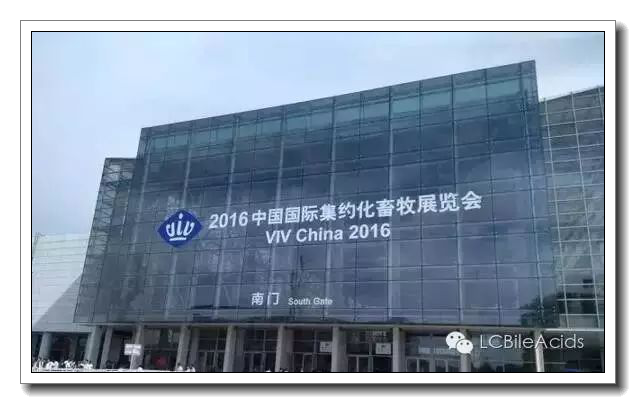 展会期间,山东龙昌接待了来自越南、菲律宾、马来西亚、俄罗斯、埃及、美国、荷兰、以色列、印度、孟加拉、斯里兰卡、奥地利等十多个海外国家及国内众多客户,共同见证了山东龙昌的科研实力和优质的产品与服务。
During the exhibition, Shandong Longchang received from Vietnam, the Philippines, Malaysia, Russia, Egypt, the United States, the Netherlands, Austria, Israel, India, Bangladesh, Sri Lanka and so on more than 15 overseas countries and domestic numerous customers, witnessed the Shandong Longchang scientific research strength and high quality products and service.