RUNEON FOR RUMINANT
Dairy cow:
1. Prevent perinatal period fatty liver and ketosis, improve reproduction ability.
2. Improve energy negative balance, improve body health.
3. Increase milk production and milk quality.
Cattle and meat sheep
1. Improve daily weight gain by 15-20% through improving lipids absorption. Improve FCR by 15% minimum, obviously increase feed intake, shorten slaughter cycle by adding regularly.
2. Improve slaughter quality, reduce under-skin fat, increase fat between muscle, improve carcass rate.
3. Improve immunity of cattle and meat sheep, lower morbidity.
Trial on ruminant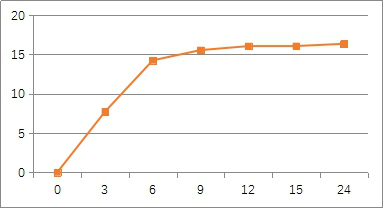 Experiment shows that Runeon stays around 85% within 24 hours, indicating that Runeon has very good survivability over rumen microbe.
Experiment shows that after adding Runeon, dry matter intake has increased by 9.69%. Runeon improves digestion rate, increase dry matter intake and improves milk quantity.

| | |
| --- | --- |
| Dairy cow | 30g/cow/day |
| Beef cattle | 15-20g/cattle/day |
| Mutton sheep | 2-3g/sheep/day |

20 kg/bag.


18 months

Stored in shaded dry, cool place with good ventilation.