RUNEON Bile Acids in Poultry India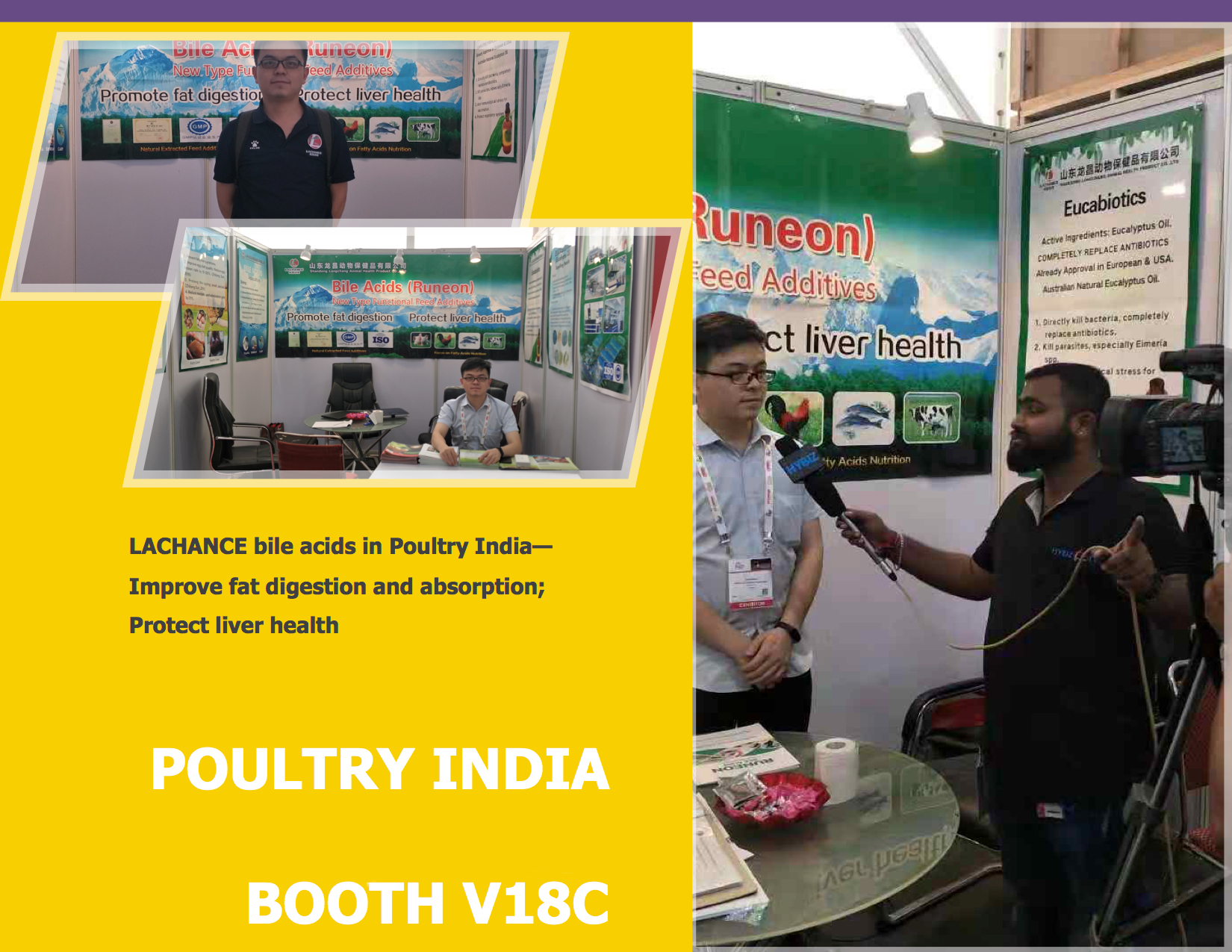 On December 28, RUNEON bile acids attent Poultry India in Hyderabad International Trade Exposition Centre.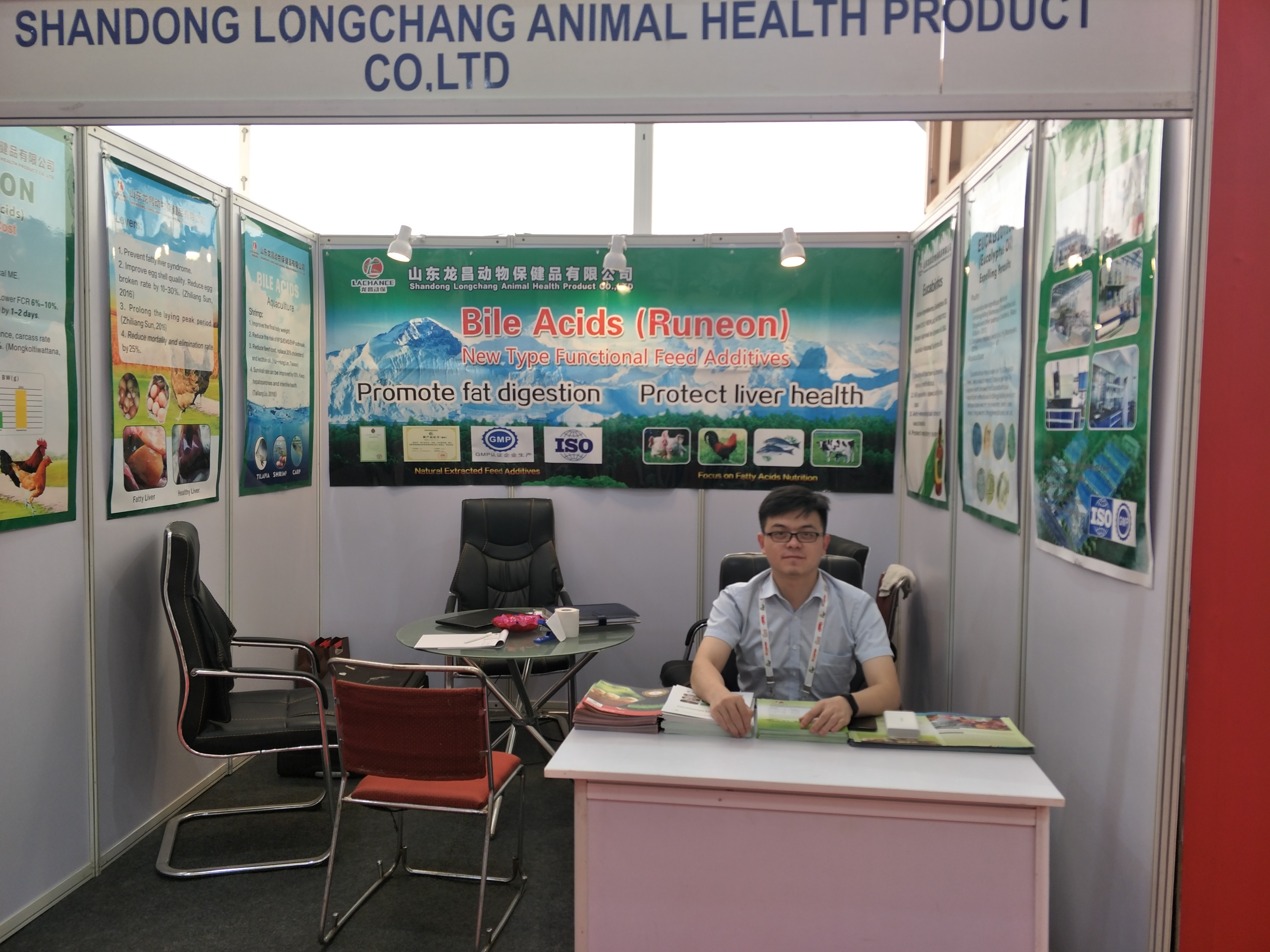 During the exhibition, the famous Hybiz TV came to our booth for an exclusive interview. Hybiz TV is an organization that provides important consulting and advanced farming techniques for poultry farming in India. It is also an important platform for cooperation among major poultry feed and aquaculture companies in India.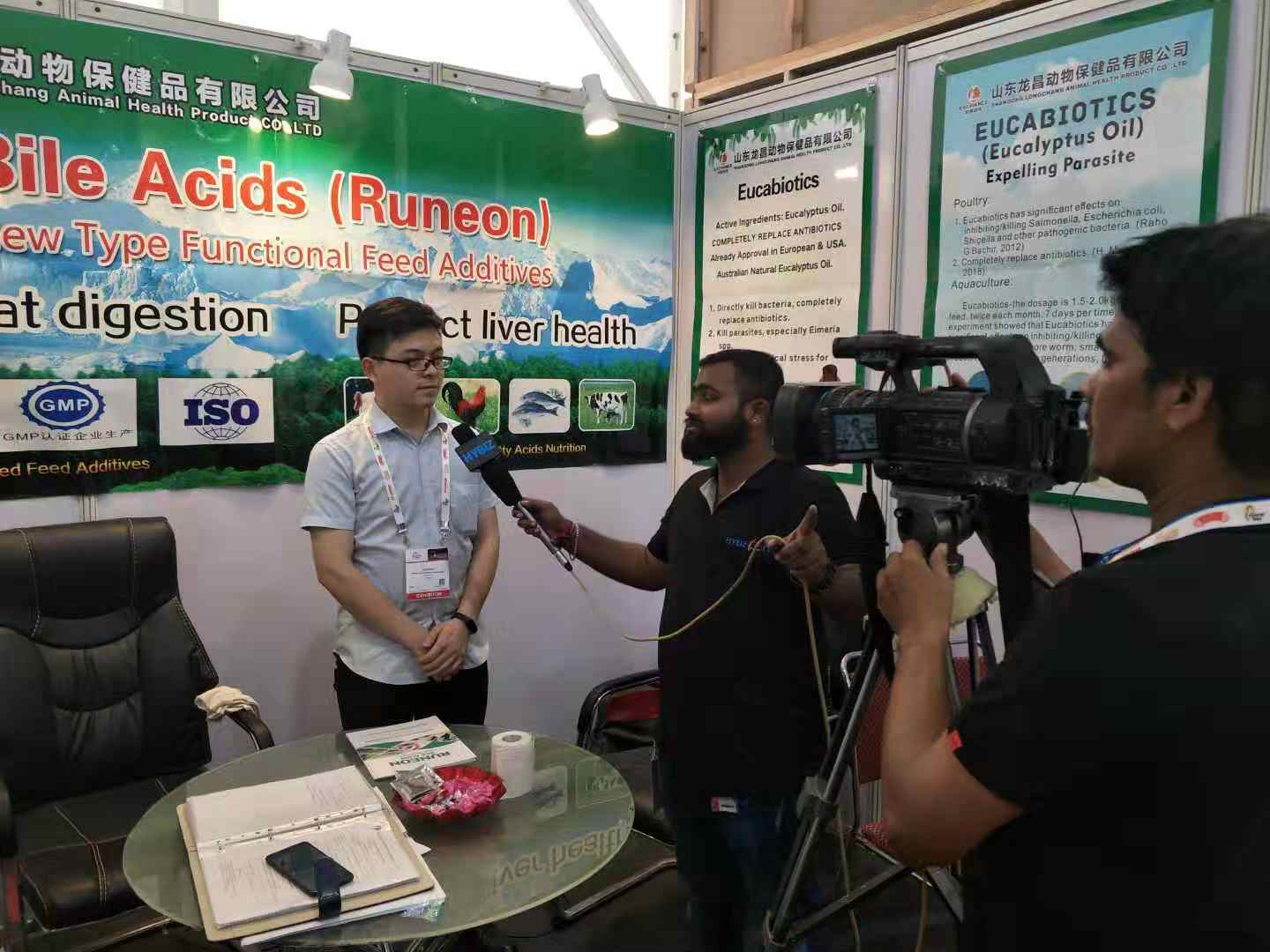 Our regional oversales manager Mr.Allen introduced the company and our product Bile Acid as an innovative feed additive. Bile acids improve fat utilization, reduce liver damage caused by unconventional raw materials, and solves the hazards of mycotoxins. In laying hens, it has become the only choice to solve the fatty liver in the middle and late stages and reduce the sporadic death. The input-output ratio is 1:3, which brings rich economic benefits to feed enterprises and breeding enterprises.